a&s International: How big data and IoT revolutionize the security industry (Part 1)
By Jill Lai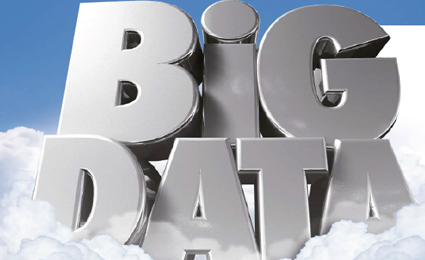 Big data is a buzz word. Many industries have tried to reply by analyzing big data to make good predictions on everything ranging from weather forecasts to decision making in different forms and subjects. However, why has the security industry also become so fascinated by "big data?" The reason could be traced back to the 2013 Boston Marathon Bombing investigation. The United States successfully crowdsourced information from social media, like Twitter and Facebook, and multiple video surveillance cameras to quickly identify and locate the criminals. This lesson opened the eyes of the whole world to learn the power of using mass data provided by the public, and more importantly, the different resources from security systems.
However, many experts also pointed out current security systems do not provide much information before an event even though they are connected to an IP network. Therefore, the industry has been trying to figure out how to make security equipment get involved in pre-event management and also play an active role in preventing crimes or disasters, instead of merely acting as a tool for post-event investigation. Of course, first of all, networkability is definitely a must in security devices, then, each device must be connected, like multiple sensors, to provide data. Then, there is intelligent video (or VCA), which is getting more important since it helps to make security information meaningful. By using intelligent video, security systems can produce loss prevention data or heat maps for retailers. Whenever the video security systems are connected with "external" WiFi-enabled tracking devices, the shop can better prevent perspective shoplifters and plan their marketing campaigns. Secondarily, it needs a proactive situational awareness tool, something like physical security information management software (PSIM), to seamlessly integrate different security and non-security equipment and further provide an immediate response to events.
In addition, through cloud computing, all the data is processed in the cloud; therefore, people are starting to wonder who is able to access this data and how to protect the integrity of the data. In the physical security world, we may also care about who is in my space and where these visitors are going and what they are doing. Therefore, identity management may play a vital role in the trend of big data.
To sum up, when the world starts to look into "big data" and how IoT can benefit everyone, the trend forces the security industry to gradually switch their attention to data and content beyond product specifications to better fit the needs of a connected world. Major technologies providers have started to add more value to security information/ content with their unique approaches.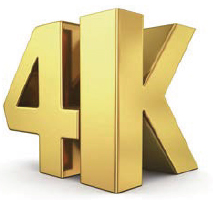 Ultra-high 4K Resolution and Wide-angle Cameras Provide More Details
Although the improvement to 4K resolution seems very natural in consumer electronics and security technologies, 4K-resolution, ultra-high HD security cameras still captured the limelight at major security shows this year. Whenever 4K starts to become the mainstream in the industry, security cameras can be expected to provide more detailed and clearer video images of the environment, events, and subjects than the past. More importantly, 4K resolution cameras can largely reduce the total cost of ownership of a project by doing more with less, compared to low resolution cameras. Companies such as Axis Communications, Arecont Vision, Bosch Security Systems, Hikvison Digital Technology, IQinVision, and Sony Electronics all pre-announced 4K cameras last month. Performing at 30 frames per second makes 4K cameras stand out. "Arecont Vision 4K camera produces high-quality image at 30 frames per second and delivers about 8.3 megapixels. Arecont Vision's10- megapixel camera delivers 7 frames per second. When it was released in 2010, it was the first dual mode 10-megapixel and 1080p camera in the industry," said Scott Schafer, Executive VP of Sales, Marketing, and Service at Arecont Vision. It can be predicted that all these companies should have their 4K cameras ready for the market later this year. However, some experts still warn that 4K camera users need to pay extra attention to selecting compatible 4K NVRs and monitors. Without using a 4K monitor, the video quality might be compromised.
Pelco is focusing on a different approach to provide more details to situational awareness video with their latest 360-degree camera, which is a joint venture combining OnCamGrandeye's technology and Pelco's video managment applications. Coupled with Pelco's customer support and service, this adds an important tool to the market, said Craig Dahlman, Director-Analog Video Products of Video Line of Business at Pelco by Schneider Electric. Similar products can also be seen at other major network video surveillance vendors, like Panasonic System Communications. Panasonic's 360-degree cameras enable several different viewing options. For example, diverse image distribution modes, including four independent video streams for maximum flexibility.
Intelligent Video Helps Deliver Meaningful Messages
It is not enough to have a high-resolution video only for generating data. In order to acquire meaningful information, rather than just raw data, and even provide timely diagnosis/response to an event, intelligent video is the best candidate, when talking about big data. What it influences in the security field now is how to use the accumulated data from intelligent video for different purposes. "The focuses of video surveillance innovations have evolved from video functionality, to video integration, and now to video enabling. By enabling processes with video, the open platform fosters many innovations to optimize business operations in different verticals," according to Karl Erik Traberg, Head of Corporate Communications and Business Development at Milestone Systems.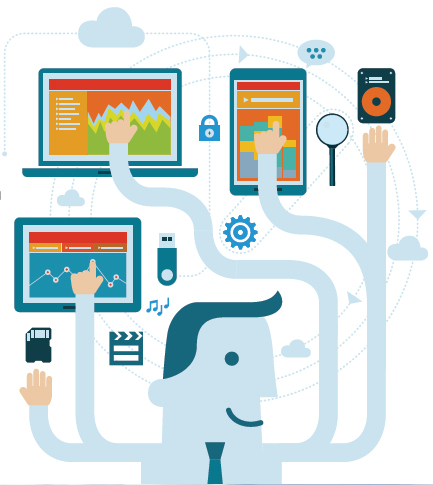 For example, "A retail store uses multiple cameras enabling real-time analytics such as traffic counting, queue management, heat maps and demographics. The system accumulates all the information by date and time, and if associated with the POS information, can deliver key information, such as average sale and conversion metrics. Ultimately, and depending on the information, retailers can leverage these insights to adjust their marketing strategies and even staffing for different time periods," said Masa Karahashi, Senior VP, Engineering at 3VR.
Hank Monaco, VP of Marketing at Tyco Integrated Security also further explained in a big picture, "For many retailers, we are also seeing a big move now toward leveraging multiple technologies working together to help drive higher store performance. For instance, retailers are finding that leveraging video services to gain visibility into POS activity helps to drive improved customer experiences and manage more accurately what is on the shelf which also can lead to higher sales. We see technologies working together, such as EAS used byond loss protection, and tied into POS register, RFID for inventory tracking, and also analytic video to understand customers' behaviors, such as dwell time — how much time a customer stands in front of the stock display without making a purchase or how fast a customer picks up a product(s) from a shelf and then makes a purchase. Essentially, retailers are seeing that technology that does more can also help them make decisions in the store on a more predictive basis and allows them to see farther ahead. This drives the store performance which helps them gain competitive advantage and improved bottom line results."
We can imagine that, if the information is also shared with or connected to other non-security, external systems, it could be something really valuable even to city surveillance or other researches. However, how to reduce false alarms in intelligent video is always the focus for security. The latest motion sensor detection sensors by Mobotix are able to filter the objects according to directions of movement. Therefore, it only records video or triggers an alarm if an important event actually occurs. Interference caused, for instance, by trees moving in the wind, shadows, passing clouds, or snowfall is consistently ignored.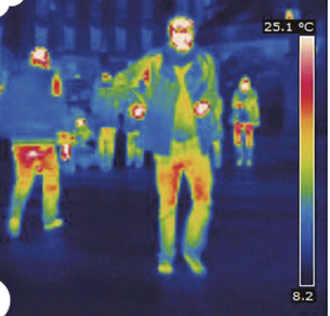 Thermal Comes to Intelligent Video for 24/7 Detection
In some particular scenarios, intelligent video might meet certain limitations and challenges. "The main drawback of standard CCTV systems arises from their reliance on reflected light — inability to operate at night, adverse effects due to shadows and lighting changes," according to the research paper titled "Thermo-Visual Feature Fusion for Object Tracking Using Multiple Spatiogram Trackers," by Ciaran O Conaire et al. For a critical environment, the combination of thermal cameras and intelligent video is a good match for 24/7 detection. After the partnership of FLIR Systems and VideoIQ in 2010, FLIR also recently partnered with PureTech Systems for wide area surveillance solution.
Another piece of good news for the industry is that the falling price in thermal technology will allow more security cameras to enjoy the benefits of thermal. FLIR announced the release of three new lines of its thermal security cameras starting at economical prices, which further demonstrates how the combination of thermal cameras and intrusion video analytics can actually be an affordable and also effective solution, said Andy Teich, President and CEO of FLIR Systems. At the same time, DVTel also announced its thermal cameras at an affordable price, also featuring intelligent video analytics.
FLIR also launched its cloud-based platform for users to remotely access their security cameras. In the future, thermal with intelligent video cameras will also start to provide more meaningful data to make our environment safer.
* Take a look into How big data and IoT revolutionize the security industry (Part 2)